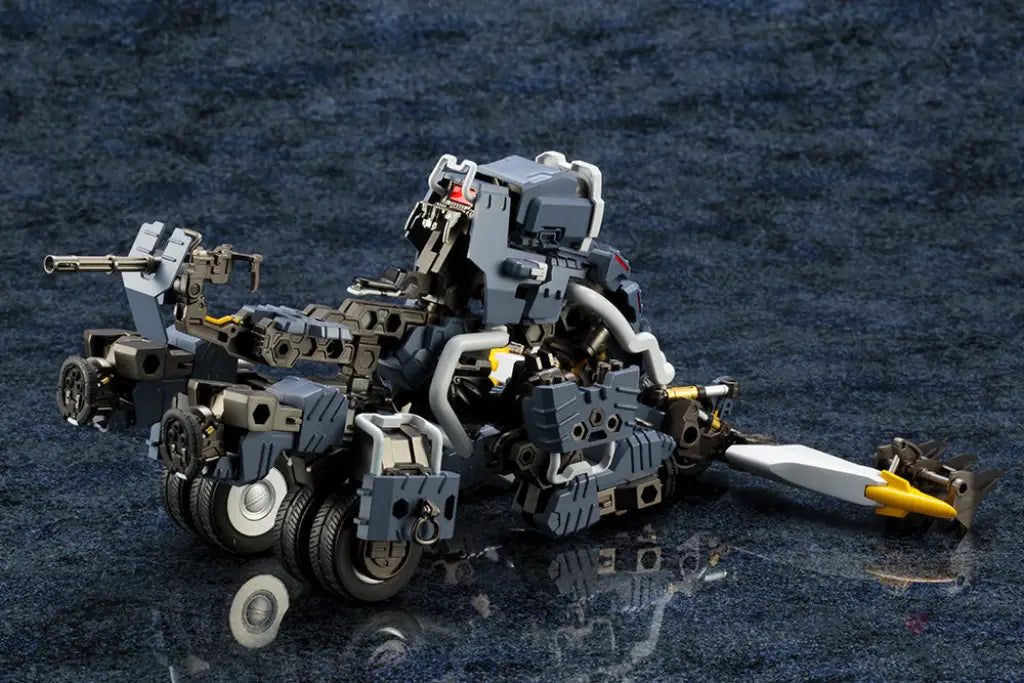 Kotobukiya
HEXA GEAR DEMOLITION BRUTE
Sale price
₱2,750.00
Regular price
Demolition Brute is a combat Hexa-Gear designed and developed by the Valiant Force.
The Hexa-Gear comes with attachments similar to those of a Combat Engineer Vehicle that can be attached or removed depending on the needs of the mission. A variety of machinery can be attached to the front unit, and this Hexa-Gear was specially designed to prioritize power and torque over speed.
On the battlefield, Demotion Brute excels in close combat, and its heavy armor and powerful weaponry make it ideal for destroying enemy targets. Similar to Hexa-Gear created by Earth Cline, Demolition Brute can activate Zortex Mode, allowing it to harness the beast-like power required to promptly and violently take down its target object.
12.2 x 7.5 x 5.5 inches (31cm x 19cm x 14cm)
1/24 scale
Made of ABS and PVC
Converts into Zortex mode from CEV mode
Defensive mini gun attaches to the back of the model and can be used as a turret or with one of the Hexa-Gear Govenors
Sensors and console in the cockpit are made of clear plastic
Multi-lock missile can be moved up and down, and the cockpit is equipped with a 5mm joint that allows it to be removed and attached to other models!
Governor not included
Box Contents
Demolition Brute parts
Battering ram
Power plow
Multi-lock missile
Smoke discharger
Mini gun